After 14 years of of hard work on improving our services and patients' outcomes we have some exciting news: We've been awarded "Best Back Pain Specialist Therapy Clinic" in County Louth, by EU Business News: Irish Enterprise Awards 2022!!!
Link to the original article in EU Business News.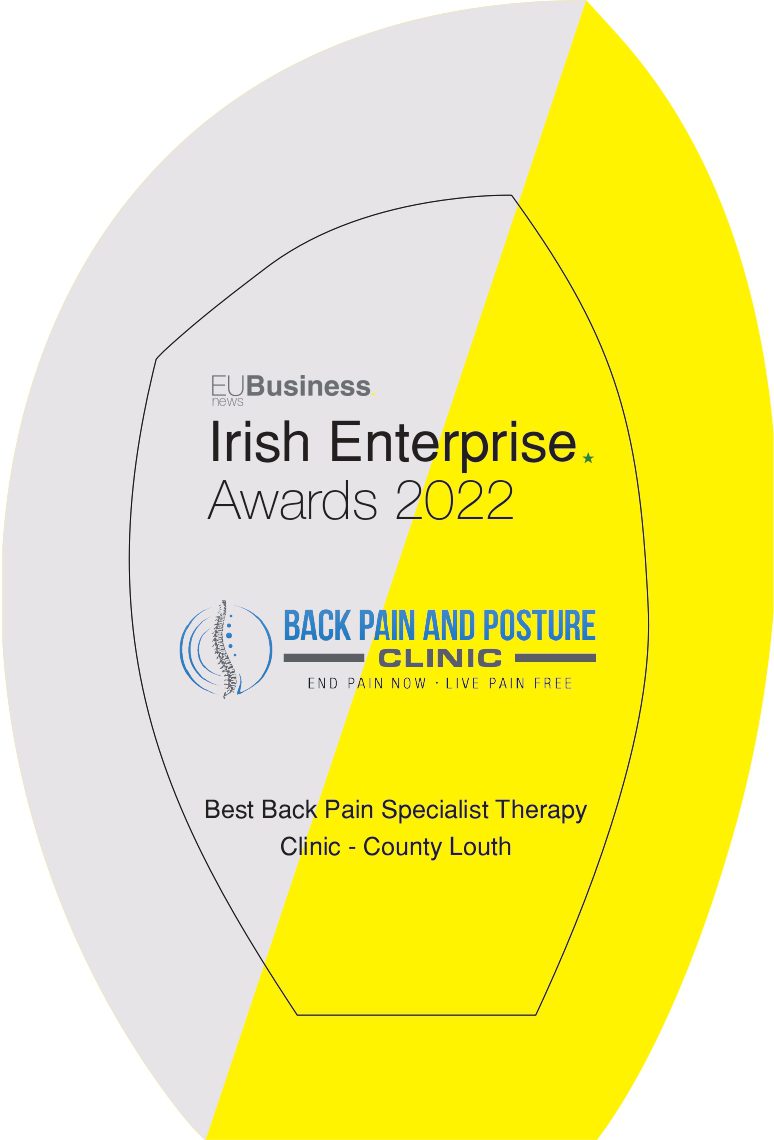 Back Pain and Posture Clinic Drogheda has been helping patients cope with and, in many cases, overcome severe ailments and conditions for the past 14 years. Indeed, patients are provided with an exceptional standard of care – one that has enhanced the clinic's reputation throughout the local area. From rheumatic conditions to orthopaedic sports massages, Back Pain and Posture Clinic Drogheda is equipped to deal with a range of issues, all the while keeping the client informed.
Opening its doors in 2008, Back Pain and Posture Clinic Drogheda initially operated in both Dublin and Louth, however, in 2011 the company settled in its current location, Drogheda. Maintaining over 14 years of experience across numerous therapeutic methods, the clinic remains the only devoted back pain and posture clinic within the area, providing excellent services to the town and its surrounding area. Its overall mission is simple – to optimise patient care from the initial consultation to the final home treatment regimen and cater to customers in a manner that ensures that they are fully informed about their condition and, ultimately, participate in an informed decision-making process regarding their treatment.
Henceforth, Back Pain and Posture Clinic Drogheda abides by a strict set of core values, using them to navigate and enhance the way it deals with patients, challenges, and the daily running of the clinic. Among its core values are professionalism, transparency, an open mind, and a devotion to looking for more ways to master its craft. It is these core values coupled with its client-centric nature that have enabled the clinic to achieve and, subsequently, maintain its high level of success. Every patient leaves satisfied, knowing that their ailments are being treated in the best possible manner by a team that truly cares.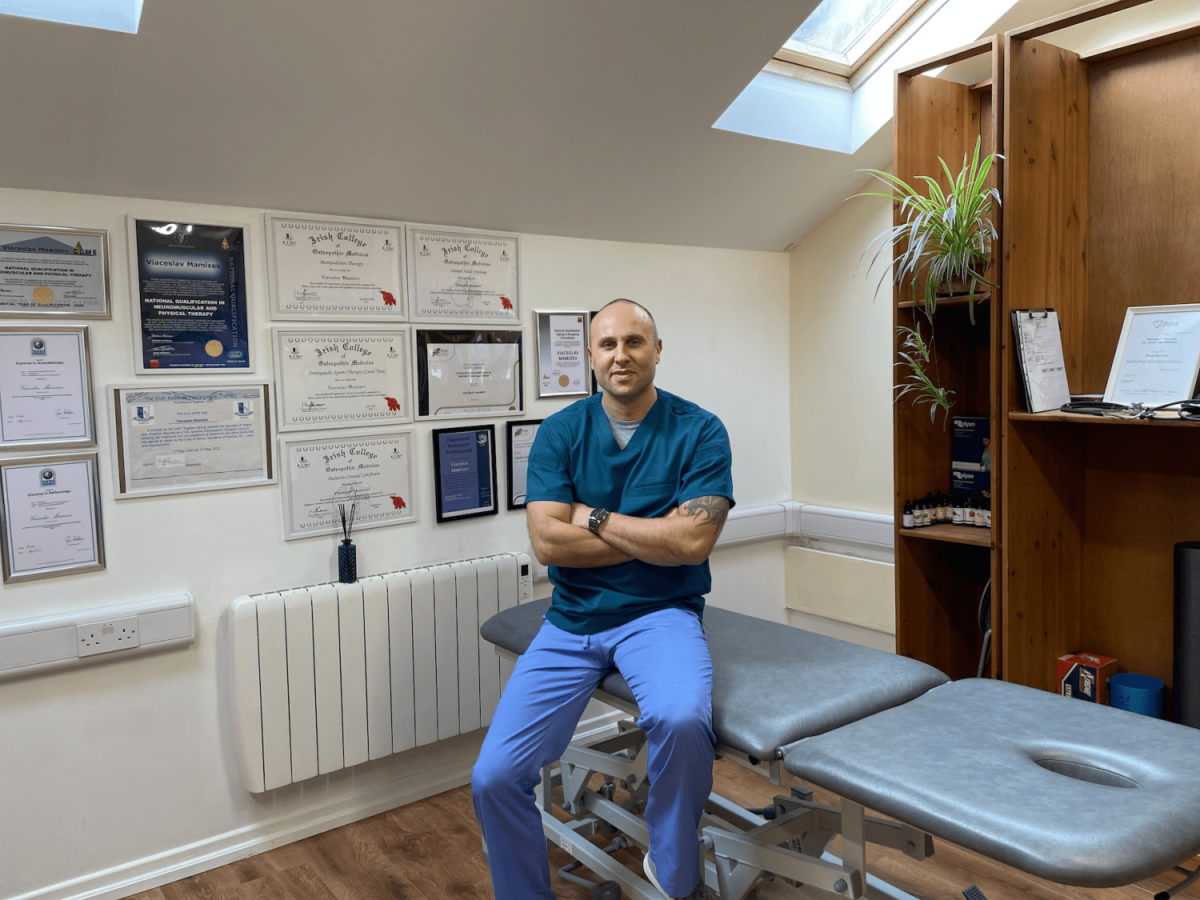 The clinic's success is furthered by its excellent reputation, and much of this can be credited to the local culture which prioritises family and community. Back Pain and Posture Clinic Drogheda attests that 'People are mostly family-oriented; they have a family doctor (GP), and if you have successfully treated one family member, before long they will start treating you as a 'family physio', sending their families and friends to you.' Indeed, a great portion of the clinic's clients are referred by their surrounding community, particularly by loved ones. Through earning this trust, Back Pain and Posture Clinic Drogheda has ended up treating multiple generations of families and has earned a revered spot within the local community.
In a world connected to the internet, this has proven to be a great benefit. A majority of patients are visiting the clinic with an abundance of knowledge surrounding their condition and its treatments and are willing to engage and ask questions. The level of trust has cultivated an atmosphere that allows patients to place trust within the clinic and work cooperatively with the practitioners, in turn, resulting in a pleasant and informed experience. Additionally, Back Pain and Posture Clinic Drogheda encourages this patient participation via every means available, as it understands that it is the 'teamwork' between the patient and the clinician that consistently provides the best outcomes. In essence, patients are more likely to adhere to the treatment regimen if their condition, the therapies available, and the resulting treatment plan are discussed with them.
As a result, the future looks bright for the clinic, especially when its current plans are taken into consideration. Back Pain and Posture Clinic Drogheda is currently focusing on the early diagnosis of common rheumatic/ autoimmune conditions because diagnoses are currently delayed by approximately five years. With such conditions, early diagnosis is imperative, with numerous treatments available that can help delay the progression of such ailments, alleviate pain, and make patients' lives more comfortable. Henceforth, the clinic is planning a series of upcoming blog articles that target sufferers without a diagnosis. Each post will cover the signs and symptoms of several rheumatic illnesses and promote efficient treatment options – as the company cites the phrase, 'the first step to solving the problem is realising you have one.'